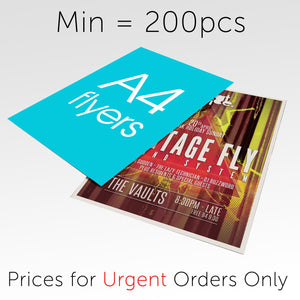 Urgent 3-Day Flyer Order - 210x297mm - A4
Excludes GST. Shipping and GST calculated at checkout.
---
---
3-day for printing only. plus the courier time to your address.  Please use our other lists for normal low cost orders.
Size: A4 size (210x297mm), double or single sided. Please check our other lists for different sizes, DL or A4. 
---
More teardrop and feather banners